Here are some of the events taking place this month in the Chamonix Valley!
Arc'teryx Alpine Academy
Mountain guides, professional athletes and mountain enthusiasts will join together for the Arc'teryx Alpine Academy. From today until the 7th July, the 8th edition of the Academy will be presenting some great courses.
Chamonix Yoga Festival
The wonderful Chamonix Yoga Festival is returning for its 6th year from 5th-7th July. For three full days the festival will be hosted at the beautiful Majestic building in the centre of Chamonix. For all the festival information and to purchase tickets, visit the website.
Climbing World Cup
Climbing World Cup 2019 will be stopping off in Chamonix! The lead and speed competitions will be held from the 11th-13th July at Place du Mont Blanc in the centre of Chamonix. This rare live spectacle of the world's best climbers is not to be missed! You can check out the IFSC website for the schedule and if you cannot attend they will show a live streaming of the event.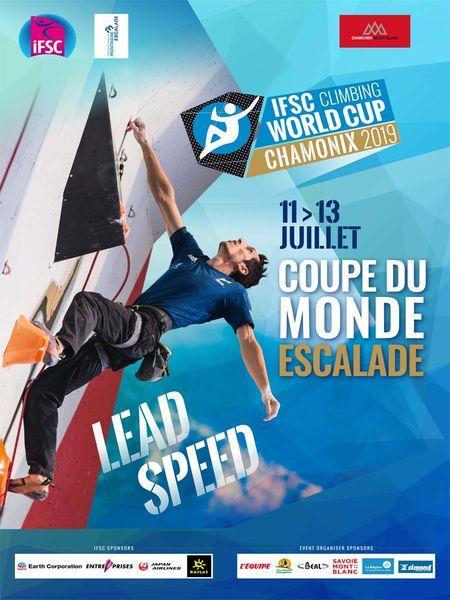 CosmoJazz festival
The 9th edition of the superb CosmoJazz festival will be taking over from the 20th until the 28th July. The live music concerts will be entirely free and dotted around many locations in the Chamonix Valley. And again, there will be some great live music events in the Park Couttet in the evenings.
Rainy day activities
This summer is already shaping up to be a hot one, however the Cinema Vox is a perfect solution for those rainy afternoons. The cinema is located in the centre of Chamonix and is showing the latest films in both French and English.
Les Pionniers
Or come and show your support for our Chamonix Ice Hockey team Les Pionniers, who will be playing matches at the Chamonix Ice rink/Patinoire Richard Bozon in the centre of town. Here's the dates listed below:
17th July – Chamonix vs Sélection Mont-Blanc at 20h45
24th July – Chamonix vs Sélection Mont-Blanc at 20h45
31th July – Chamonix vs Sélection Mont-Blanc at 20h45