At Insted Language School in Chamonix Mont Blanc, you can climb, hike, trail run and bike this summer whilst studying the French language.
Want to study French this summer?
Our intensive French courses will begin on the 11th June 2018, suitable for beginner and intermediate level. Starting every Monday, you are welcome to join our Study Flex groups for 1 to 10 weeks. Alternatively, the Climb&Study course is available to those wanting to study a minimum of 10 weeks of intensive French classes and includes the Mont Blanc MultiPass!
A bit too busy during the day?
No problem! Insted offer group Evening classes, starting on the 3rd of July every Tuesday and Thursday from 18h00-19h30. You can find details for pricing and all course options right here or email study@insted.com for more information.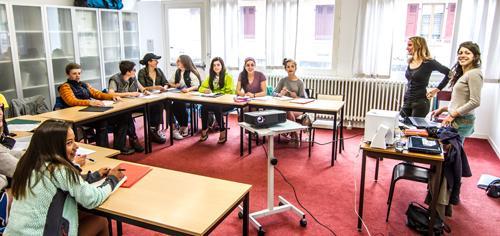 Come and join Insted to challenge your mind, make new friends and learn French this summer!