You are sure to find people (with Irish lineage or without) celebrating in Chamonix on the 17th of March. We have the best bars and restaurants for you to enjoy a pint of guinness or some green coloured beverage and all-round great craic!
This Sunday, there will be plenty of places to properly celebrate St Paddies Day. Here are a few that you might want to swing by: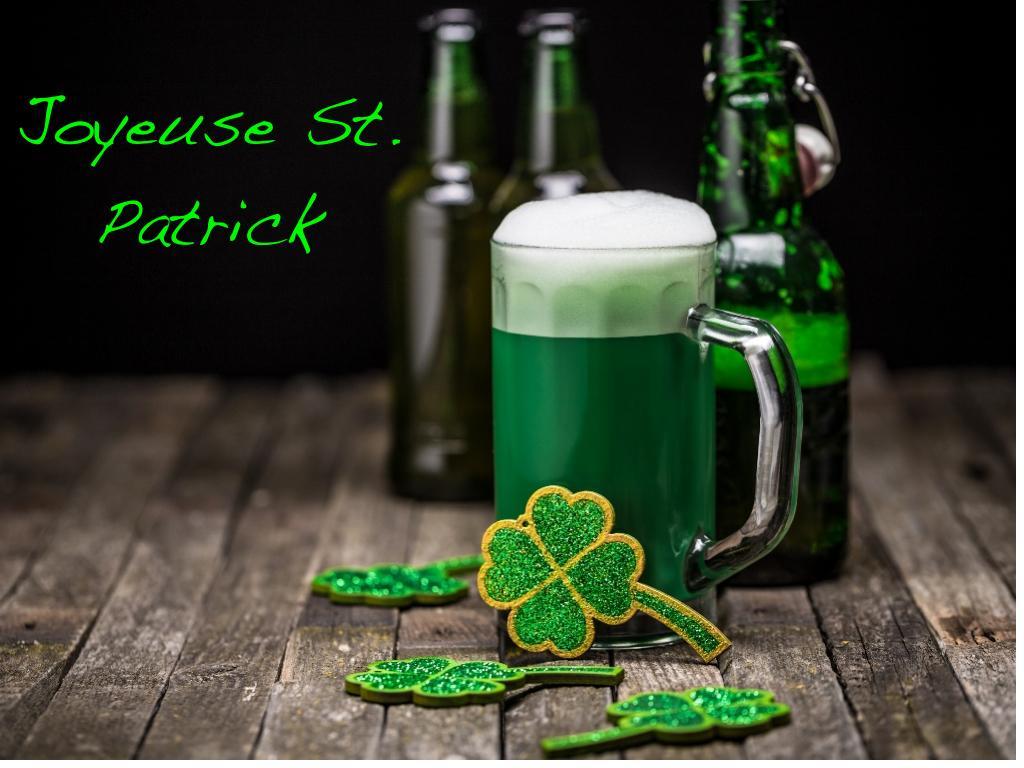 Beckett and Wilde
27 Place Edmond Desailloud
This is a proper Irish pub, which is a great place to watch the 6 Nations/football matches or play pool/darts.
Monkey
81 Place Edmond Desailloud
They will have live music, a BBQ and offer the best burgers and tacos in town.
Le Jekyll
71 Route des Pèlerins
Great place on the outskirts of Cham Sud. You can watch football/rugby, live music and the occasional comedy nights.
La Micro Brasserie de Chamonix (MBC)
350 Route du Bouchet
If you are searching for local brewed beer, then here is the spot to check out.
Cha Cha Cha
134 Avenue Ravanel le Rouge
If beer isn't your thing, Cha'Cha'Cha' have a fantastic wine selection and include regular wine, whisky and champagne tastings.
Bar'd Up
123 Rue des Moulins
This hot spot has live music and great happy hour prices.
Beer O'Clock
74 Avenue Ravanel le Rouge
If you are a redhead, then this establishment is offering 10% discount. You have a large selection of beers and can dance away to some Irish music.
We wish you all a great day and please drink sensibly!
Image source: www.savoie-mont-blanc.com