Calling all Students!
Our Intensive French course is in its third week but its never too late to join us!
Starting every Monday, Intermediate students are welcome to join one of our groups. Come and challenge your mind, make new friends and learn French this winter!
A bit too busy during the day?
No problem! Insted have Evening classes every Tuesday and Thursday from 18h00-19h30.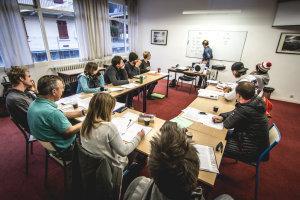 For more information you can check out the courses page on our website or contact us directly at study@insted.com