Here in Chamonix we are approaching the calmness of interseason! The town is much quieter but there are still some good events going on in the month of May.
The Chamonix Market will be held every Saturday at the Place du Mont Blanc. You will find the best local produce including bread, cheese, fruit, vegetables, cured meats, fresh pasta and the classic vin chaud. Come and support local business and buy local!
Or, if you are heading up the valley to do some hiking, you can stop by the Vallorcine Market in the centre of Vallorcine town from 7:30-12:30 every Saturday.
Cinema Vox has an excellent selection of the latest film releases, such as Kings, The Rider, The Sense of an Ending and The Escape this month.
The Festival Chemin Faisant invites you to walk the most beautiful routes of the Chamonix valley and participating with speakers that will provoke discussion regarding philosophy, nature and more. They will be meeting on Saturday the 19th May (meeting at 10h00, Mont Blanc Square under the tree next to Hotel Alpina) and Sunday the 20th May (meeting at 8h45).
Fancy something Art based? This summer the Quartzbar is exhibiting artist Cécile Fourcade's work in the lounge of the hotel from the 25th May until 14th of October.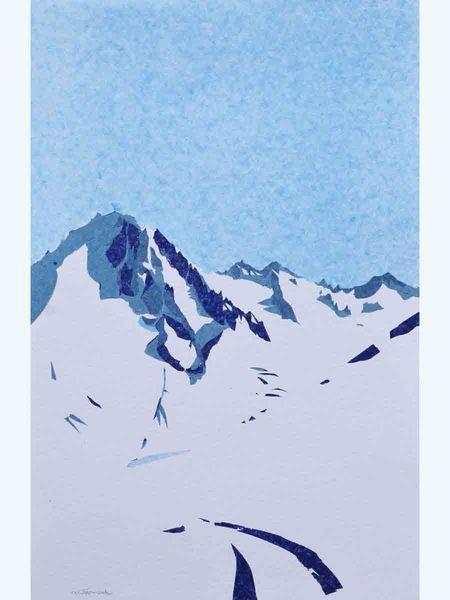 Photo source: Cécile Fourcade + chamonix.com