Here are some of the events taking place this month in the Chamonix Valley.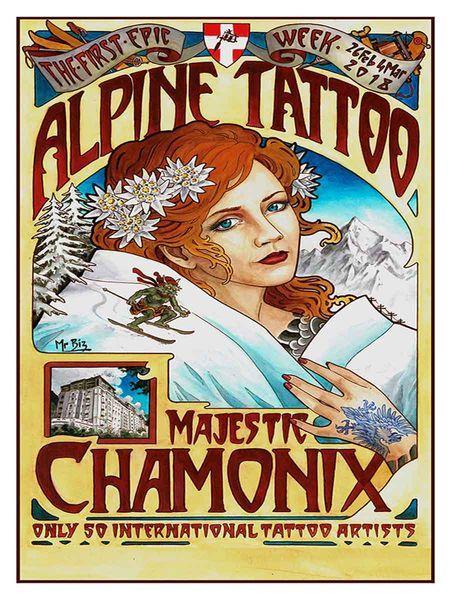 Nocturne de Ski de Fond every Thursday between 18h30-20h30, you can do some night cross-country skiing at the Bois du Buchet in Chamonix. Open to all and free!
The Alpine Tattoo show with start on the 26th February at the Majestic building in Chamonix. Over 50 international tattoo artist will participate in expositions, contest and more.
The newly opened Irish pub Beckett & Wilde in Chamonix Sud is a great spot for a drink after a day in the mountains. Open daily from 16h00-02h00, with Guinness on draught and satellite tv showing all the best sporting events.
Les Pionniers, our local hockey team are playing a game against Amiens on the 6th February! Game starts 20h30, tickets cost 14€ for adults and 8€ for kids. Come and show your support at the Richard Bozon ice rink!
And if you want to test out the ice rink yourself, the Richard Bozon ice rink will extend its opening hours for night skating. From the 15th February until the 8th March, the rink will be open every Thursday 20h-22h with a reduced rate of €3.70.
ATMOSphère is a web documentary focusing on the problem of air pollution in the Chamonix Valley and discusses the possible solutions. It will be shown at Cinéma Vox at 21h00 on Friday the 2nd February, followed with a debate between local associations Inspire and Boutch à Boutch.
Bande-annonce d'ATMOSphère, le web-documentaire pour changer d'air from La Belle Échappée on Vimeo.