Great news! The partial opening of Grands Montets and Les Houches this weekend means that Winter has finally arrived!
Here are some upcoming events this month you won't want to miss:
'Ski et Art' hosted at the Patagonia store, 249 Rue du Dr Paccard, with athlete and illustrator Simon Charrière.
On Friday 1st December at 19h30, Simon, a sponsored Patagonia athlete, is holding a presentation slideshow of his latest project, followed by live music and a buffet.
On Saturday 2nd Dec, Simon will do a live painting demonstration in the store from 11h-19h.
Mont Blanc Ski Challenge on the 9th December is a friendly ski mountaineering race organised by the Mont Blanc Ski and Guide Company.
Approximately 300 riders will participate in the three routes with differing difficulty.  For more information, go to www.chamonix-guides.com.
Maisons des Artistes are having their weekly Latino Party from 2130 every Tuesday. The resident DJ will be accompanied by professional salsa dancer, Paola Ballart. Come along for a dance and to try their special homemade punch for 6€.
Chamonix Christmas Village Market will be open on the 16th Dec and everyday until the 30th Dec at Place Balmat. You will find local artisansal products, local Chamonix produce and some homemade vin chaud! Come and support local businesses and artists at this time of year.
Monkey Bar and Restaurant  has reopened with their famous bargain Burger Mondays and Taco Tuesdays! Homemade burgers and tacos for half price and unmissable 1.50€ tequilla shots.
Get into the Christmas spirit by visiting the Cinema Vox where they are showing French Christmas films La Deuxiéme Etoile and Santa & Cie.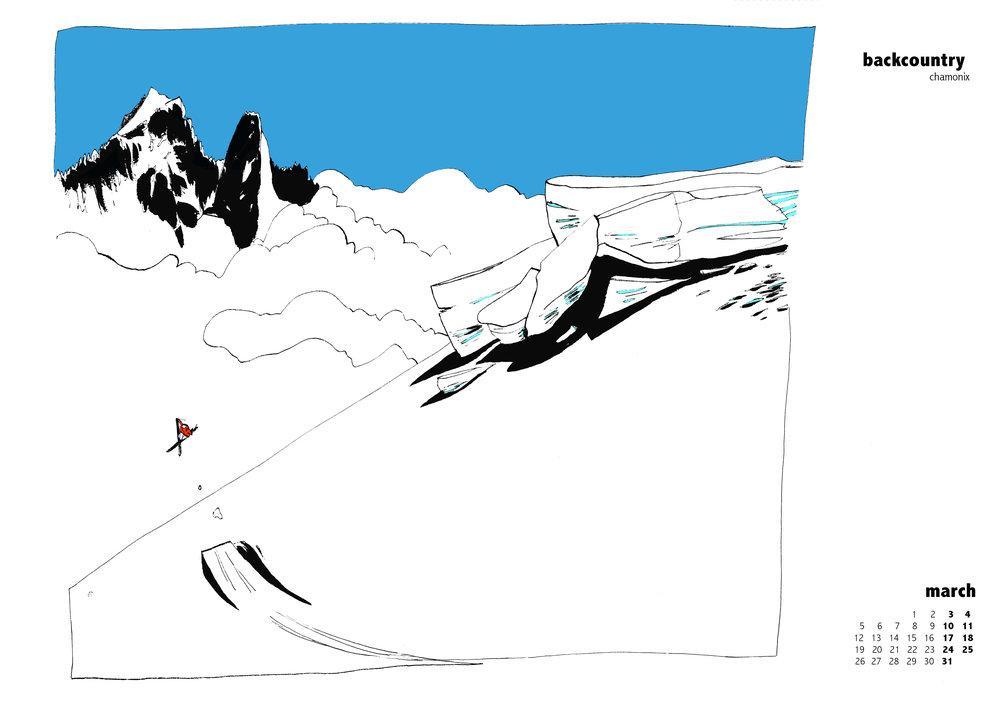 Illustration by Simon Charrière