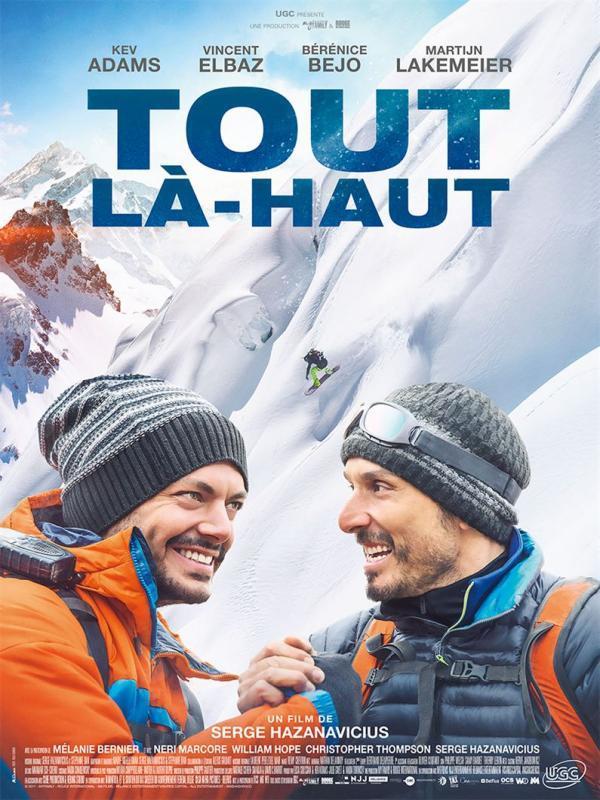 We have had a fantastic start to the season in Chamonix with lots of snow! The resort is now buzzing with seasonnaires and tourists descending onto the slopes and into the bars.
If you're looking to immerse yourself in a bit of French culture, what better way is there to spend the evening after a hard days skiing than watching a classic French movie?
Chamonix Cinema Vox are showing a new adventure film 'Tout là-haut'. Showing Monday 22nd at 16h30, Saturday 19h15 and Monday 29th at 17h00.
Here are some classic ski films and webisodes to watch:
The Blizzard of AAHHH'S
This film may be 30 years old but it's still a classic ski movie. Directed by Greg Stump, it features American ski legends Glen Plake, Mike Hattrup and Scot Schmidt travelling to ski in Chamonix. The movie takes us back to the days of long, thin skis, retro outfits and comes with a rocking eighties soundtrack!
Yucca Films 
Yucca Films capture various athletes doing the sport that they are passionate about with each episodes a different theme. Here is NOCTRA Project #1 with Bruno Compagnet and Layla Kerley night explorations.
NOCTA Project #1 from YUCCA FILMS on Vimeo.
Supervention
This brilliant film from 2013 showcases the beautiful landscape of Norway along with some of the best Scandinavian talent. Capturing freeriding in deep powder with the likes of Terje Håkonsen, Tiril Sjåstad Christiansen, Åsmund Thorsen and more.
Cham'Lines
With 4 season under its belt, Cham'Lines give excellent websiodes of freerider Auerlien Ducroz and other athletes tackling classic and extreme ski routes in the Chamonix Valley.
Steep
This 2007 documentary explores the history of extreme, big mountain skiing. Filming and interviewing great skiers such as Bill Briggs, Anselme Baud, Eric Pehota, Seth Morrison and the late Shane McConkey and Doug Coombs.