Valentine's Day is just around the corner. Here's some love related French vocabulary to brush up on before this romantic day:
Expressions:
Je t'aime – I love you
Je t'aime bien – I like you
Je t'aime beacoup – I like you very much
Avoir un coeur d'artchaut – to fall easily in love
Un coup de foudre – love at first sight
Poser un lapin a quelqu'un – to stand someone up
être jeté comme une veille chaussette – to get dumped
Faire motié-motié – to split the bill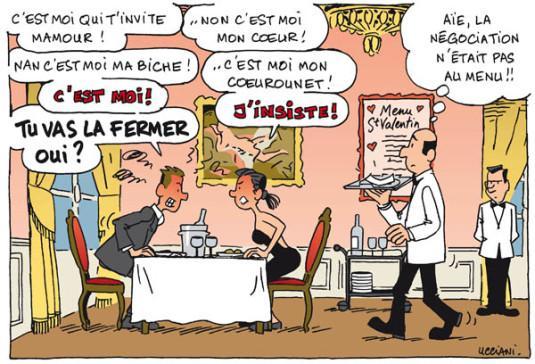 Vocabulary:
les amoureux – lovers
l'amour – love
un cadeau – a present, gift
un ballotin de chocolats – a box of chocolates
des fleurs – flowers
un bouquet de fleurs – a bouquet of flowers
un bijou – a jewel
des bonbons – candy
petit ami – boyfriend
petite amie – girlfriend
sois mon valentin – be my valentine (masculine)
sois ma valentine – be my valentine (feminine)
bisou – kiss
aimer – to love/like
se fiancer – to get engaged
éposuer – to marry
flirter – to flirt
se bécoter – to smooch/kiss
For more Valentine's Day themed French vocabulary, you can check out our post from last year here.
Wishing you all a day full of love!