We have been blessed these last few days in Chamonix with lovely spring conditions! The sun is shining, we have clear blue skies and the days are getting longer.  Our local mountains have a reputation for offering some of the best skiing and mountaineering routes in Europe, but Chamonix is also a fantastic destination for any traveller; even if high mountain sports aren't your thing. You never know, what starts out as a new activity could develop into a full blown passion!
Here we've narrowed down the 'alternative outdoor activities' to just 5 for you, all definitely worth trying!
Paragliding – as we said, perhaps high mountain sports aren't your thing but the freedom of the skies could be! Nothing beats seeing Chamonix from above and the panoramic view of the Mont Blanc Massif is outstanding, to say the least. There are many paragliding companies to choose from, offering tandem flights or you can take lessons and learn to fly solo.
Snowshoeing – A perfect activity available to anyone at any age. Unlike most mountain sports that are high adrenaline or can be physically demanding, snowshoeing is a great combination of sightseeing, hiking and being outdoors enjoying the snow and the fine weather. You can hire a local guide or grab a trail map, rent (or buy) some suitable gear and discover Chamonix's great trails on your own.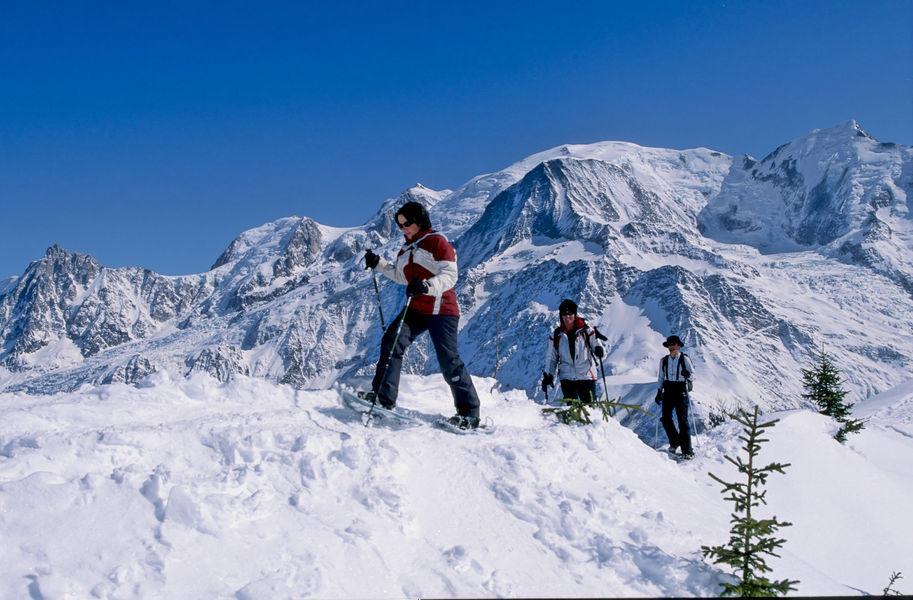 Fat bikes – similar to any mountain bike except the tires are fatter to handle the snow! If you like mountain biking then you will love using these fat bikes. There are a few biking shops in Chamonix that operate during the winter and rent out fat bikes. You can also find guided tours so you can ride in a group with friends and family of all ages and levels.
Horse riding – The Equestrian Centre of Mont Blanc, offers "snow" riding and ski joëring during the winter. Ski joëring, originated in Norway, combines skiing and horses; the horses wear a harness and a rectangular leash for the skier to hold and be pulled around gently on trails around the Les Houches area. What fun!!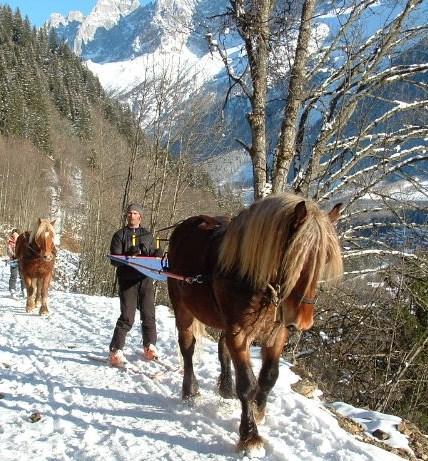 Ice Skating – There are two outdoor ice skating rinks located in Les Houches and Vallorcine. Both rinks are open every day and ideal for an outing with friends and family. We advise checking opening hours as they may change depending on weather conditions.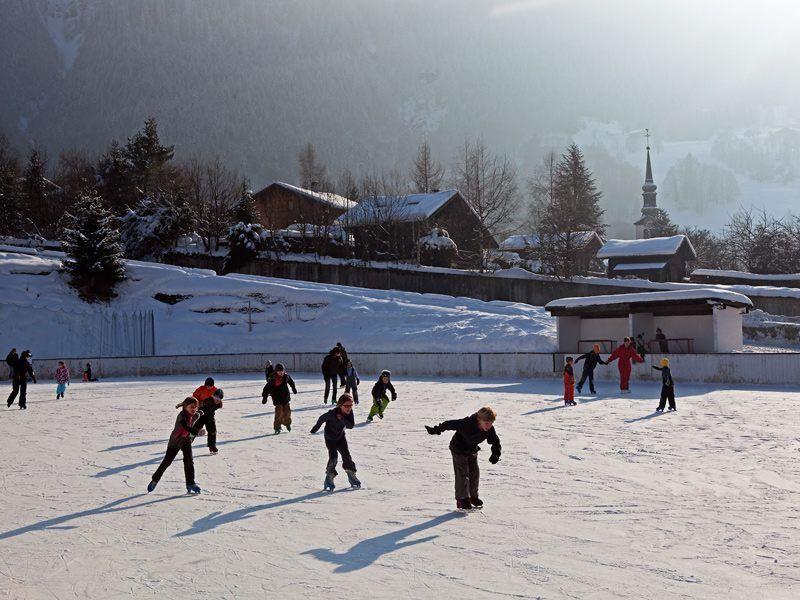 Photo sources: www.chamonix.net, www.chamonix.com, www.skijoeringmontblanc.com